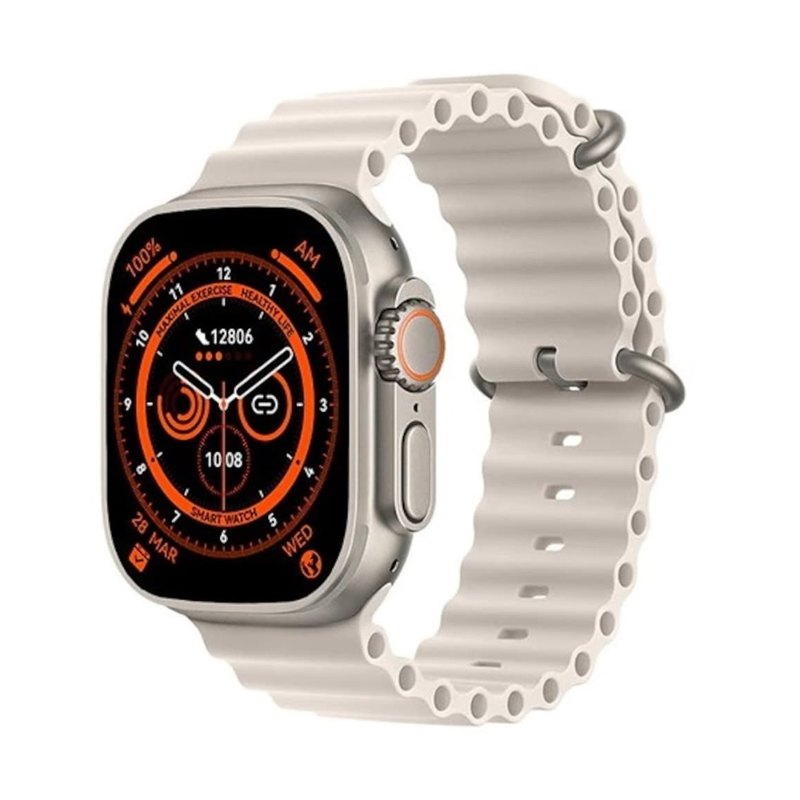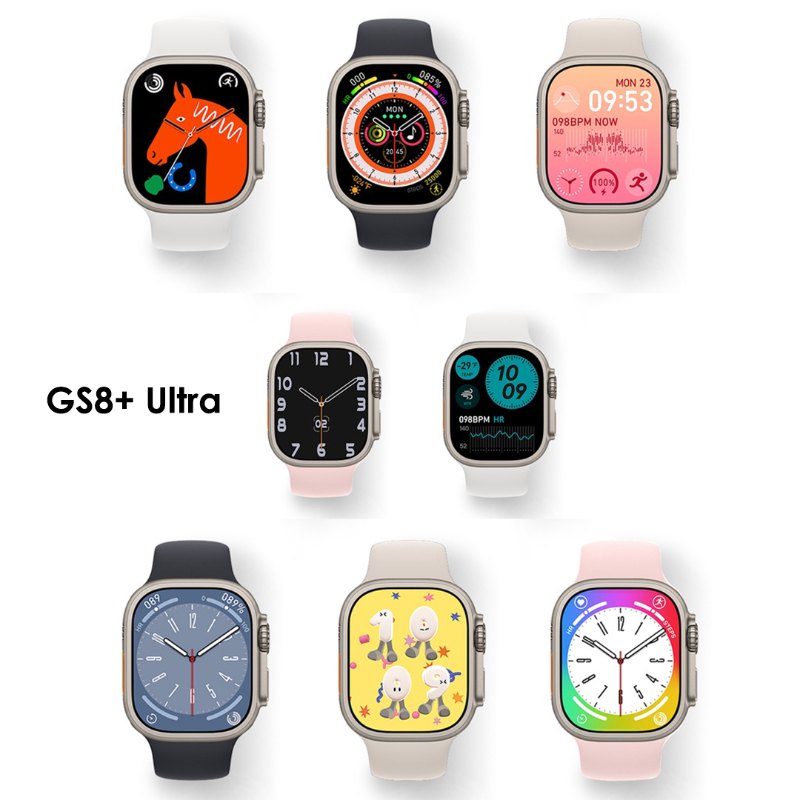 Simple Style Smart Watch GS8+ Ultra
Model:
Hong Kong
Product Description
■ Heart rate monitor – it got one tap heart rate monitoring function, tracks your HR directly in the smartwatch. With its smart algorithm, the wearable can automatically monitor your HR, plus it has support for 24/7 monitoring.
■ Blood Pressure Monitor – similar to the HR monitor, you can also check the status of your blood pressure, from systolic to diastolic directly in the wearable with chart available in the support app.
■ Blood Oxygen Monitor – another health feature is the support for SpO2 monitoring. Check the status oxygen in your blood while working out or just doing your usual activities.
■ Sleep Monitoring – it tracks for basic metrics such as light sleep, deep sleep, awake time, and total sleep time. With the gathered data, you can check whether your have a healthy sleep time, analyze it and adjust your activity and sleep hours.
■ Body Temperature Monitoring – please take note that there are versions with body temperature monitoring. We also saw another version with ECG monitoring. In our case, we have the temperature monitor, it is able to monitor your skin body temperature right away with smart algorithm.
■ Other Functions included – calculator, voice assistant, music control, calendar, remote photo taking, stopwatch, alarm clock. There also support for preloaded watch faces and always on display feature.
■ Using Time: 2-5 days for daily use